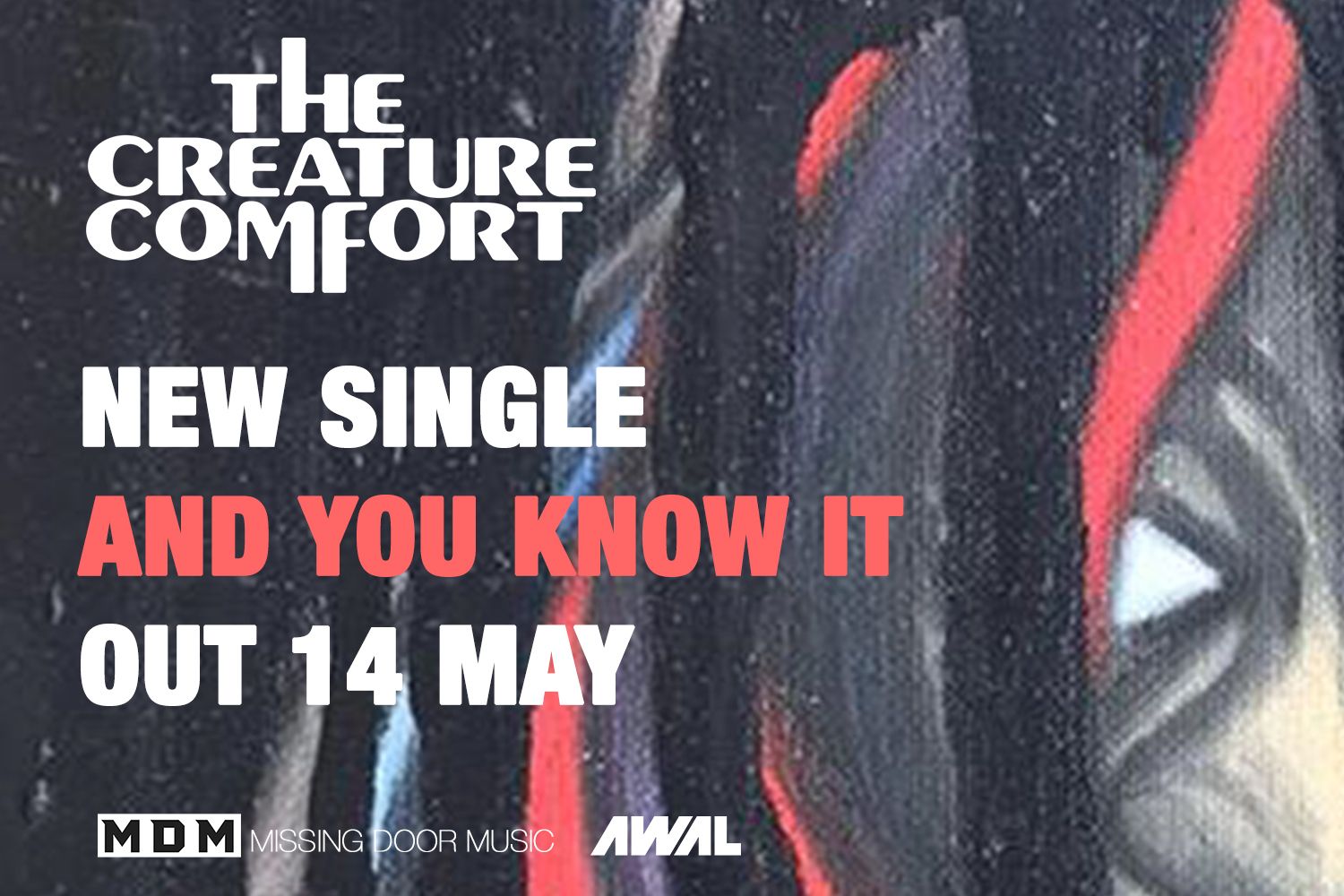 Manchester psych rockers The Creature Comfort release new single 'And You Know It' on Friday 14 May in build up to their second album which follows in early summer.
'And You Know It' brings two minutes of QOTSA-style intensity and the tale of a fallen angel with "no wings left to speak of" seeking redemption through "a little peace, love and understanding". 
Pre-save it here: https://smarturl.it/andyouknowit-presave  
The song was written during the recording sessions for their forthcoming second album at Giant Wafer in Wales. It was then mixed in Manchester at Elbow's home, Blueprint Studios, by Tim Thomas (Jacqui Abbott / Paul Heaton). 
The Creature Comfort's second album 'Everything Is Hidden' is released on 25 June via Missing Door / AWAL.
Find them via the following Website | Instagram | Facebook | Spotify |  YouTube